My name is Allie. I am a pediatric Speech and Language Pathologist, Positive Discipline Parent Educator, and mom of two. I am passionately dedicated to teaching parents of kids who struggle with communication how to transform challenging behavior.
Whether your child has a diagnosed speech and/or language delay or they are young and in the process of developing their language skills, I want to show you how to make Positive Discipline work for you.
How did this become my passion?
When I first became a mom in 2016, I felt overwhelming pressure to do everything right. There was so much to think and worry about and I wanted to make sure I made the best decisions for my baby as he grew up.
I stumbled across the Positive Discipline approach while doing some crazy new mom research and everything just clicked! While I loved how the principles aligned with research in child brain development and placed relationship building as the core foundation, I felt that most of the strategies were very language-heavy and geared more toward older kids with developed communication skills.
I realized, however, that I had the unique ability to take my Speech and Language background and integrate it with my Positive Discipline training in order to make the concepts and strategies work for my early communicator.
While every day is far from perfect, I now have the knowledge to make choices that will positively affect my children's overall behavior and emotional development.
And now I want to help you build a life with your little ones that you truly enjoy.
So happy you're here!
---
Check out a few of my most popular posts to get you started:
The #1 Way to Prevent Problem Behavior
11 Toddler Brain Hacks to Decrease Power Struggles and Tantrums
6 Critical Mistakes You're Making When Handling a Toddler Tantrum
5 Easy Ways to Get Your Child Talking
---
Let's get personal…
I am the proud wife to a wonderfully supportive husband and mama to a sweet toddler boy and a sassy baby girl. We live in southern Wisconsin where we get to experience all 4 seasons in one week!
I work full-time as an elementary Speech and Language Pathologist and am also a Positive Discipline Parent Educator and a high school dance coach.
Check out my quiz results for more fun facts!
Before I go, I want to give you a little gift and invite you to join my email list community! By signing up (it's free), you'll get my Toddler Tantrum Roadmap as well as exclusive parenting tips and special offers to help you improve listening, cooperation, and connection.
And you'll also get something even more valuable… a mom friend! I love connecting with other mamas to share our wins, our struggles, and all of the funny, crazy, and exciting moments in between.
Snag your Toddler Tantrum Roadmap!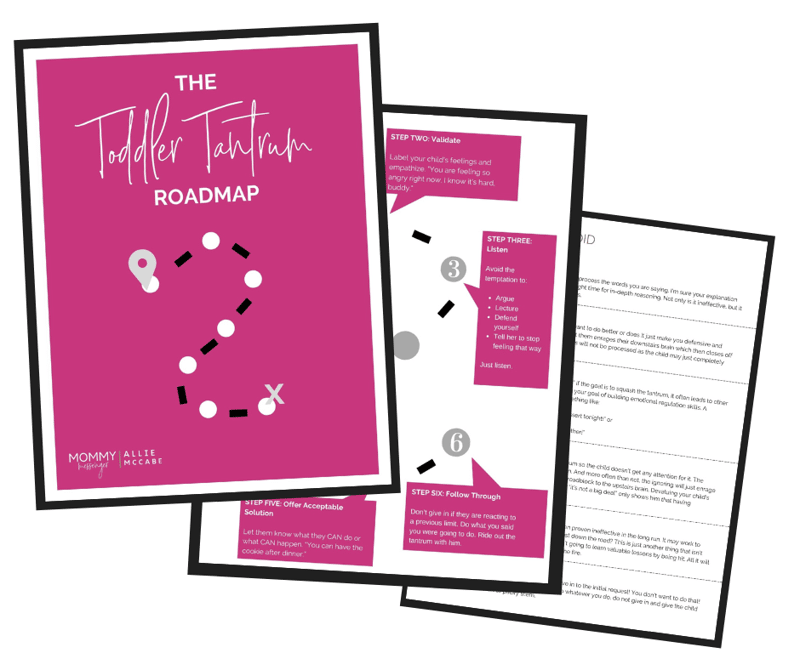 And hey, thanks for being here. I genuinely appreciate it.